Topics
18.06.15
Another great day in Prague
Despite the fact that our posters were removed during nighttime (it's not the first time for us), Day 2 was another great day for our franchise. Journalists from Morocco, Russia and different European countries were covering the whole project in details. Hopeful to face the following two days.
It wasn't our D-Day yet. Lots of work still to do. Lots of people to meet. Lots of franchises to sell. But let us tell you something. We are here not for the money. We are here not for the fame. We are here because we feel that together we can really do something. Do you still remember the word "do"? No, you don't. It's all about only blahblahblah these days.
We know how much effort "Unified Russia" has put in in order to create some kind of pan-European network. But you know, Putin, it will never work. You use bribery and other stuff from the 19th century, but we use enthusiasm. Our guys put faith into people's hearts. They wake up emotions. They put people into movement. When people enter our box, they feel tired and bored. When they leave, they are excited. They want to be hands-on again. And all we did was - we talked to them. No money involved. No nothing. Just talking. And putting faith into the place where people have their hearts.
Two days more. It is going to be fucking great, people.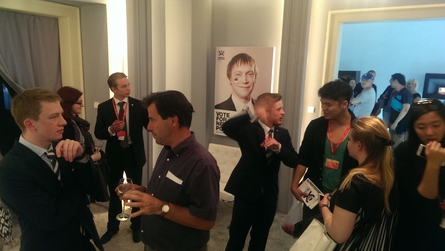 Enthusiasm, people!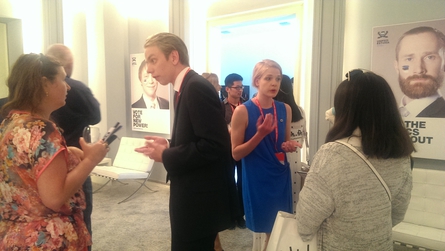 We are there for everybody. Black and white, old and young. Come.