Topics
18.06.15
Huge scandal in Prague
After yesterday's massive success it turned out this morning that all our banners and flags outside of Topič Salon have been removed. "Unified Estonia" certainly terrifies somebody. And we all know, who that "somebody" is, now don't we?
This is the facade of Topiče Salon, where the box of "Unified Estonia" is present. Yesterday it was covered with big banner of ours. It has been removed during nighttime.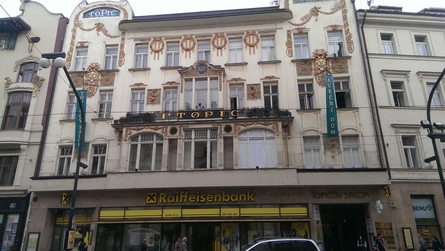 Our windows (under the guy who thinks). As you can see no logo, only white sheets.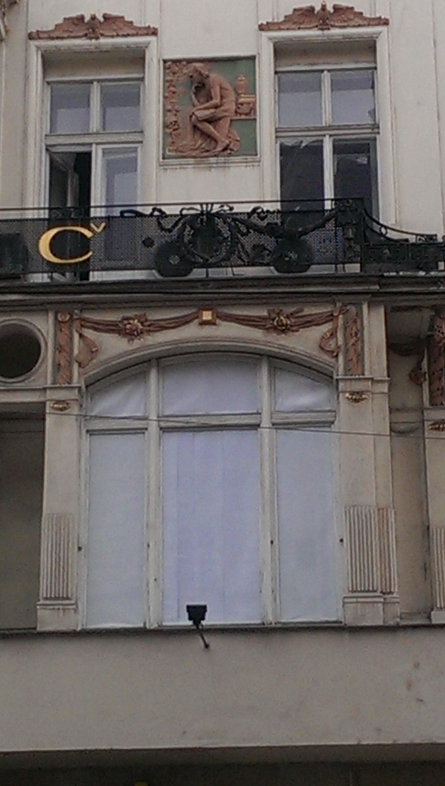 Our people. Nobody there. But we will work hard today to find the people!